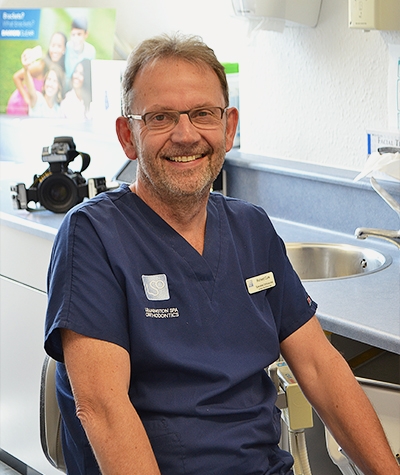 Richard Cure
BDS (U Birm) MGDSRCS(Eng) FDSRCSEd FFGDP(UK) MOrth RCSEd PhD PFHEA FDTFEd
Registered Specialist in Orthodontics and Director of Dental Team Training Ltd
Associate Clinical Professor, The University of Warwick
Head of Dentistry Studies, The University of Warwick
Clinical and Course Director of Orthodontics, The University of Warwick
Principal Fellow of the Higher Education Academy, RCS Edinburgh
Fellow of The Faculty of Dental Trainers, RCS Edinburgh
GDC 52483
Richard is Associate Clinical Professor, Head of Dentistry Studies and Director of Orthodontics at The University of Warwick and is an Honorary Clinical Teacher at The University of Dundee. He is a registered specialist in Orthodontics and examiner for the Royal College of Surgeons in England and Edinburgh. He is External Examiner for The International Medical University, Kuala Lumpur, Malaysia. He is a Member of Editorial Board of Primary Dental Journal of The Faculty of General Dental Practice (UK), a Member of the Honorary Editorial Board of Clinical, Cosmetic & Investigational Dentistry journal, member of the Editorial Board of the Journal of Case Reports and Studies, Research Advisor for the Faculty of General Dental Practice (UK) and was awarded a Winston Churchill Travel Fellowship in 1994 in recognition of his research work into the Management of patients with Cleft Lip and Palate. His specialist orthodontic practice is a General Dental Council and University approved outreach training centre and has evolved into an IPE environment. His PhD is in Clinical Education, where he researched interprofessional education of the orthodontic team. He is a contributing author of the Oxford Dictionary of Dentistry, has published several papers and is currently co-writing a new textbook in orthodontics with Liz Hopkins.
During more than 30 years in Orthodontics, Richard has gained vast experience in all modes of treatment and different appliance systems. He regularly lectures both within the UK and internationally on the Damon system and on education for the whole dental team. His expertise has led to regular teaching, examining and research appointments in the UK and abroad, including North America, Scandinavia, Africa, the Middle East and Far East. He is a member of the Orthodontic Specialists Group of The British Orthodontic Society, The American Association of Orthodontists, The World Federation of Orthodontists, British Lingual Orthodontic Society, British Dental Association, Faculty of General Dental Practice (UK), British Society of General Dental Practitioners, Orthodontic Advisor to the Regional Area Team, vice-chair of Warwickshire Managed Clinical Orthodontic Network, member of West Midlands Orthodontic Reference Group and National Commissioning Working Group and a member of the Chief Dental Officer's Research Think Tank.
Richard is co-founder of Orthodontic Team Training, which he set up with Liz Hopkins in 2005, aiming to deliver high quality education initially for the whole orthodontic team. This has now extended to training and education for all members of the extended duties dental team. Development and use of high-tech technologies allows a 'blended learning' approach to training, with new qualifications and teaching geared for 21st century dental and orthodontic practice. Richard firmly believes in the whole team approach to patient care and education, which is reflected in OTT developing new qualifications for the non-clinical dental team alongside extended duties qualifications for dental nurses and postgraduate qualifications for dentists, in conjunction with the University of Warwick. He is ideally qualified to deliver integrated education for the whole of the dental and orthodontic team. Richard, alongside Liz Hopkins, has pioneered a new approach to dental team training, which is reflected in his international examining and lecturing commitments and encourages you to reach your own individual potential in dentistry.
View Richard Cure on LinkedIn
"I am over the moon that I have passed and all my dreams have come true. I proved to everyone , including myself that I could do it."

"This is my first course since qualifying as a dental nurse – wish I had done this sooner! I have learnt much more than I thought possible. Tutors are excellent and course very well led. Thank you!"

"Very enjoyable, brilliant teaching skills and I've learned a lot about fluoride that i wasn't aware of! I actually can't wait to be back next week!"

Get in touch
Dental Team Training have two main centres, one in Leamington Spa, Warwickshire and the other in Newton Abbot, Devon, but we deliver training and education worldwide.