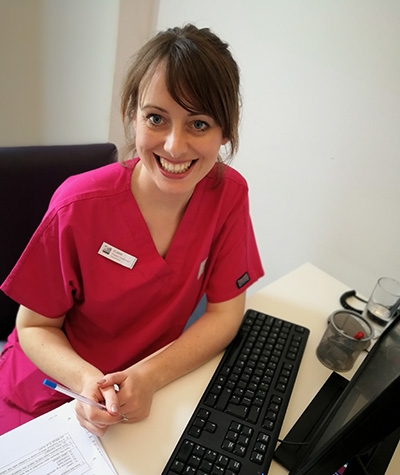 Claire Holden
Practice Development Coordinator and Orthodontic Nurse
GDC 179325
Claire has been with DSO and DTT since 2006. She joined as a treatment coordinator, and was given the opportunity to train as a dental nurse. She progressed on to Ortho nursing, and now also supports the Practice Coordinator. Claire is passionate about providing excellent patient and student care, and loves working as part of the fantastic team.
She has personally had a fixed brace with DSO, so is appreciative of the process from a patient perspective, and is aware of how crucial it is to have confidence in the treatment being offered. This experience is valuable when supporting DTT students.
As well as juggling family life, Claire runs the youth theatre company and is an active member of the local amateur dramatic society.
View Claire Holden on LinkedIn
"I am over the moon that I have passed and all my dreams have come true. I proved to everyone , including myself that I could do it."

"This is my first course since qualifying as a dental nurse – wish I had done this sooner! I have learnt much more than I thought possible. Tutors are excellent and course very well led. Thank you!"

"Very enjoyable, brilliant teaching skills and I've learned a lot about fluoride that i wasn't aware of! I actually can't wait to be back next week!"

Get in touch
Dental Team Training have two main centres, one in Leamington Spa, Warwickshire and the other in Newton Abbot, Devon, but we deliver training and education worldwide.