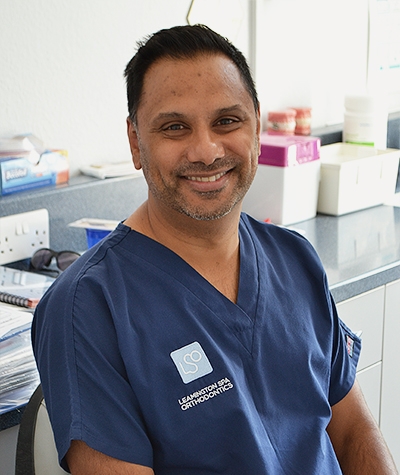 Preshaan Sitlu
BChD. MSc in Orthodontics. BDS Med.
Associate Orthodontist
GDC 76830
Preshaan has been with DTT since 2005, during which time he has expanded his role from treating patients to now also being involved in the training of MSc students at Warwick University, where he is a Clinical Teaching Fellow.
Preshaan plays a crucial role in team training, mentoring and supervising the work delivered. He also has a lead role in safeguarding, audit and health and safety, which he brings into his teaching roles. He spends most of his day on the clinical floor, where he enjoys the interaction with students who are with him for observation sessions. Preshaan strives to continually set our goals higher and improve the quality of our results and the patient and student experience.
Outside of DTT, Preshaan enjoys golfing breaks, sampling food from all over the world and going fishing. Away from the tranquility of the water, he indulges in the thrill of off-roading.
View Preshaan Sitlu on LinkedIn
"I am over the moon that I have passed and all my dreams have come true. I proved to everyone , including myself that I could do it."

"This is my first course since qualifying as a dental nurse – wish I had done this sooner! I have learnt much more than I thought possible. Tutors are excellent and course very well led. Thank you!"

"Very enjoyable, brilliant teaching skills and I've learned a lot about fluoride that i wasn't aware of! I actually can't wait to be back next week!"

Get in touch
Dental Team Training have two main centres, one in Leamington Spa, Warwickshire and the other in Newton Abbot, Devon, but we deliver training and education worldwide.